Logical Levels - The Secrets to Lasting Change
Jul 13, 2023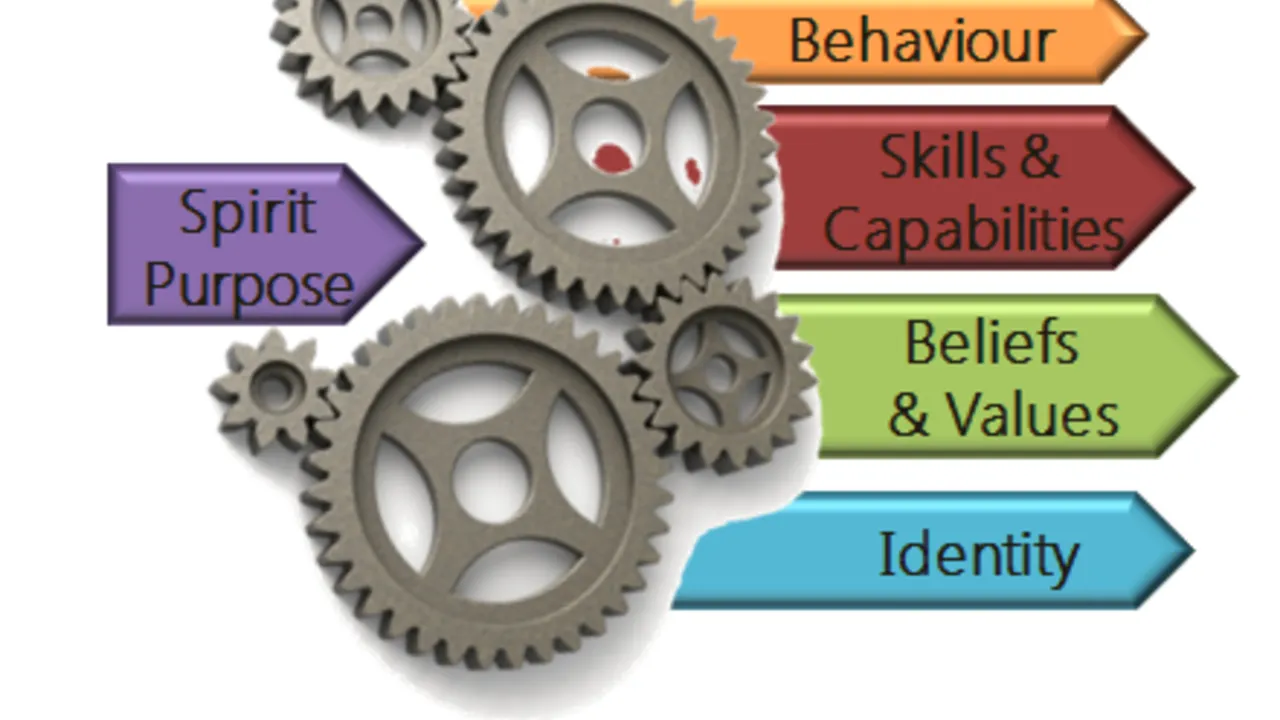 Have you ever wondered why sometimes bad habits just keep coming back to bite you? Why you can have the best intentions – great new years resolutions, really smart S.M.A.R.T goals and yet still you end up falling back into old routines after a few short weeks?
Have you ever tried to start something or quit something and found it such a struggle, requiring so much effort it just doesn't seem worth it, while other people seem to just snap their fingers and its done?
Why is that?
Well the Logical Levels of Change model from NLP is one of the best models I've found to explain what is actually going on in our brains when we face changes, and for me, once I understand something I find it a damn site easier to make it happen, don't you?
Logical Levels of Change and our Language
The NLP Logical Levels of Change Model was inspired by Gregory Bateson, a well known cultural anthropologist, and developed by Robert Dilts and the pioneers of Neuro-Linguistic Programming.
Many traditional therapies focus mainly on the doing aspects of change, the bits they can see – external problems and behaviour – but the problem is that if you only focus on changing what you see on the surface, it's like chopping the top off a weed and wondering why it grows back.
Every gardener knows that the part of the weed you can see is just the symptom of a much bigger root system below and until you deal with the roots, you've never truly solved the problem.
In Transformational Meta Coaching, we deal with the thinking beneath the behaviour, the skills, beliefs, values and identity buried deep in the unconscious mind, and know the external problems and behaviour simply as an indicator of where to start digging.
Let me explain how we use the Six Logical Levels of Change in coaching:
Logical Levels of Change in Coaching
If you stop and reflect on the problems you experience in your world, you'll notice that even though the external environment you're in has changed many times over, there are patterns that have repeated throughout your life. For example – bullying in the workplace or clutter in your home or challenges in relationships.
The same is true for the things you excel at – reflect for a moment on the areas that you are most effective at in life and notice that no matter the environment, you're "a natural" at certain things. Eg parenting, health and fitness, your successful job.
Fulfillment and happiness comes from the experience of living in congruence with the calling in our hearts but this only occurs when all 6 areas are in alignment. So many people experience frustration in their life because they know their external environment doesn't match up with the mission or calling of their heart and who they say they are, but get stuck in that place because they only change the environment or behaviour and so the problems keep reoccurring.
When you notice these reoccurring patterns, you can choose to be frustrated or excited as they are the most valuable indicators in teaching you the biggest lessons about you. When you recognise a pattern, it's time to celebrate and look within to change it to "be the change you want to see".
You can change any in any order but if you only change the surface the change will be less effective, each layer below the surface will make the change more effective
When working with a Meta Coach, our focus is first and foremost on identifying which level is causing you to be stuck then supporting you through the most effective first techniques to shift the block in your thinking or actions to allow you to move forward.
That said, Just changing one area, does not guarantee change in another. When change occurs in a hypnotherapy or Meta Coaching session at the transformational levels, then it is instant, permanent and more likely to impact and stick in the doing levels.
However, just because the transformation has occurred, the evidence may not appear immediately in your external world and so ongoing support and accountability is recommended until the new behaviour's become habits and the new results start to appear.
Which should I choose first?
Logical Levels and the secrets to lasting change
Environment – Changing the external environment should be a last resort because everything you are experiencing in your current external environment is simply a reflection of your internal environment. (ie don't quit your job or leave your relationship thinking the next one will magically be better – it wont unless you change)
Your environment is the one area that can be changed by others without warning or desire eg. Through redundancy, so if that happens, you can choose to see that as scary or a gift, an opportunity to consider if it really was as good as you remember, in which case recreate it, OR if perhaps it just seemed good because it was comfortable. Revisit the Six Core Needs on how to handle uncertainty
Behaviour – simply a symptom of everything below it so "doing change" requires constant focus, effort and accountability to maintain. It also requires a lot of energy and motivation which tends to fade quickly. Consider an accountability buddy to help it stick.
Skills & Capabilities – this is a pivotal part of any lasting change because it impacts up and down the scale. When you learn something new, the new awareness and perspective can change beliefs, values and even what you believe about yourself and the world around you. It is important to bring a level of child like curiosity to any learning though, not the school rote memory nonsense because true learning requires you to apply it to be effective.
It is also vitally important to remember there will always be a learning period taking you through the Conscious Learning Cycle after any transformational change work because even though you have the new belief, that wont instantly give you the years of practice you missed out on with your old beliefs. Eg Transforming a limiting belief of "I'm not creative" to "I am infinitely creative" does not necessarily you'll be able to paint like michalangelo at the end of the coaching session. You need to take your new belief into new situations, art classes, and go through the learning cycle from basics to Mastery.
Beliefs and values – "transformational change" This work can happen naturally through learning and periods of change in your life, but if you're after rapid results without years of continuing to repeat the same mistakes, we recommend working with a Meta Coach who understands how beliefs are formed and has the skills to instantly maximise the effectiveness of the Neuro-Plasticity of the brain to give you a jump start in your progress.
Identity – Any identity statement comes with a subset of values and beliefs, loosely based on generalised stereotypes but specifically unique to you eg, "I am a parent/ wife/ lawyer/ doctor/ sick/ healthy.
Significant emotional events tend to be the most powerful catalyst for change as they usually impact multiple areas at the same time, particularly something like the birth of a child and shift one "I Am" statement to another.
If you have experienced a significant emotional event, or want to make changes without waiting for one, then that is the best time to work with a counsellor or coach to help you clarify how the changes in your core belief about yourself will impact in your world, and what you can do to make it a smooth and enjoyable transition.
Spirit Purpose – This is the core truth we're all working to get back to. A Course In Miracles says "Your goal is to find out who you are and live that". Many spiritual teachers agree that we're all born with our purpose in our heart, then our life experiences are designed to guide us to live that purpose. For some people, that is experienced through their faith/religion. For others it is the unconditional love of a child. Or even the awareness that the most rewarding experience is to give freely to others in need.
When you're trusting the mission in your heart, when you're on Your purpose, then there is a wonderful feeling of "Flow". It is as if everything is easy, working in your favour. Carparks open up at crowded shopping centres, opportunities come beating down your door for you to choose at your preference, true abundance flows to you in all areas – health, love, wealth and with it, the complete certainty of knowing you are on the right path.
A Rose, does not compare itself to a tree and try to be that – it simply grows every day into the most beautiful version of itself it can be.
Listen to your heart, get help to clear out the clutter of "Should's" and enjoy the incredible richness of your life that will follow.
"Today you are you, that is truer than true. There is no one alive who is you'er than you."
– Dr Seuss –